The  Riverside County CSA Recreation Unit is dedicated to providing fun, spirited activities and events which enhance the quality of life for our CSA residents within Riverside County. Looking to meet new people within your community? Or just want to have great family fun? Come join one of our awesome community events throughout the year. Be on the lookout for new events, coming to a CSA park near you. Follow us on Facebook or Twitter to see our coming events as well as recaps and photos of past events.  
Past Events
MOVIES IN THE PARK 22'
CSA 134 & 143 residents, get ready for a fun filled summer of fun, film, and festivities. The Movie's in the Park series is back for 2022! Please join us and experience Disney's Encanto and Illumination's Sing 2.  Please see flyers above for park locations and event info. Hope to see you there!
SPRING FEST 22'
CSA 134 & 143 residents, enjoyed an exciting celebration of Spring!!! Attendees were treated to Easter Egg Hunts, Carnival Games, Crafts, Cupcake Decorating and much more.
Winter Fest 21'
Saturday, October 18th (10am-1pm) at Deleo Park, hundred of CSA 134 residents joined us to celebrate WINTER!!! This event provides so much fun for the whole family. Activities included carnival games, crafts, cookie decorating, sledding ramps and much much more.
Fall Festival at Deleo Park & Madigan Park - 21''
Image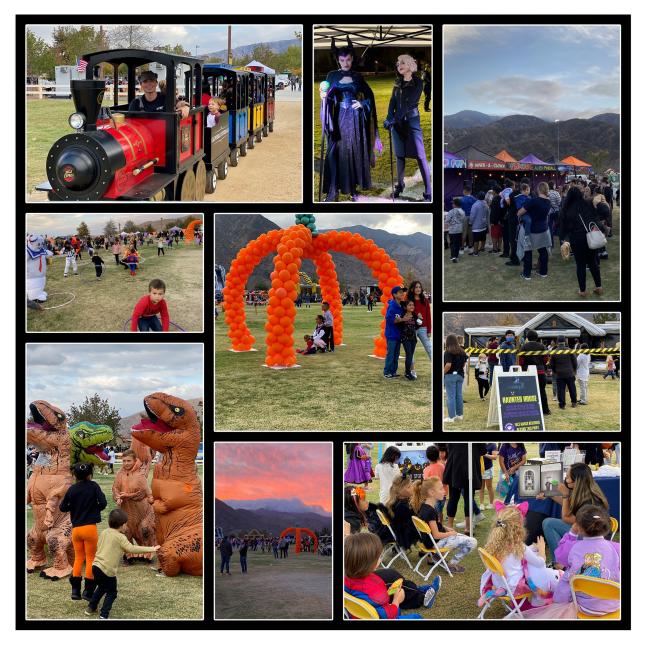 Snow day at Deleo Park - 2019
CSA 134 residents enjoyed a fun-filled day of snow and more snow. Guests got to experience a life-sized snow globe, bouncers, sledding, train rides and so much more!!
Contact Us
Feedback
Do you have a comment, request or suggestion? Fill out the form below. We will respond to you as soon as possible! For more information on our recreational activities or events, call (951) 955-4816
Vendor Interest
Are you interested in being a vendor at one of our upcoming event? Fill out the form below. We will respond as soon as possible.